A versatile padded harness for dogs, developed for active everyday life together. This harness is unique due to the highly breathable material HexiVent, which provides maximum comfort, even in warm weather.
Description
Our custom designed material combination HexiVent ensures good airflow and comfort for your dog. HexiVent is a three-layer material with excellent breathability, which dries very quickly should you decide to go for a swim.
Rock harness is a padded harness which covers multiple aspects of an active lifestyle. The three leash attachment points make it very versatile. In addition to the aluminum D-ring attachment point on the back, there is a hoop for tracking line under the chest, as well as a third point at the front of the harness for mild anti-pull control.
The harness has a handle on the back for extra control.
The handle can also be used to help your dog over any obstacles in the road.
Rock Harness is adjustable in the neck and chest area, and is therefore well-suited for puppies or dogs with robust physiques. Solid buckles on both sides make it easy to put on the harness, without having to lift your dogs' front legs. After initial adjustment for your dog, lock the chest straps by simply threading the end of the strap back through the sliplock.
Areas exposed to wear and tear are reinforced with Hypalon. 3M™ reflective stripes ensures high visibility from several angles.
Rock harness comes in black, and is available in sizes XS-XL.
MADE FOR ——- ALSO WORKS WELL FOR
SIZE CHART
Metric: Imperial
| | | | | | |
| --- | --- | --- | --- | --- | --- |
| Size | XS | S | M | L | XL |
| Neck circumference | 29-36 cm | 36-48 cm | 43-60 cm | 51-69 cm | 60-84 cm |
| Chest circumference | 40-56 cm | 45-60 cm | 58-84 cm | 72-102 cm | 74-108 cm |
TECHNICAL SPECIFICATIONS
HexiVent
Hypalon reinforcement
3M™ reflective stripes
Aluminum D-ring
Duraflex® buckles
Nylon webbing
3 attachment points for leashes
Sizes: XS-XL
Color: Black
WASH GUIDE
Max 30°C washing machine, do not tumble dry.
DIMENSIONS — ROCK HARNESS
| Size | XS | S | M | L | XL |
| --- | --- | --- | --- | --- | --- |
| Weight | – | – | – | – | – |
Additional information
| | |
| --- | --- |
| Weight | N/A |
| Size | XS, S, M, L, XL |
HOW DO I FIND THE RIGHT SIZED ROCK HARNESS?
Measure your dogs' neck and chest, and use the size chart to find the right size. You should be able to fit two fingers vertically between your dogs' neck and the harness in the moderate sizes. A little less for small dogs, and a little more for large dogs.
WHAT MATERIAL IS THE ROCK HARNESS MADE OF?
The products in our Rock-series are developed with HexiVent, our three-layer breathable material, consisting of Honeycomb mesh, soft foam with ventilation holes, and a new, breathable mesh on the inside. This ensures excellent airflow, and makes HexiVent products especially suitable for warm weather, and activities that generate a lot of body heat.
WHAT IS THE HANDLE FOR?
The harness comes with a handle on the back which is easy to grab when needed for assistance or extra control.
WHAT IS THE DIFFERENCE BETWEEN THE COMBINED HARNESS AND THE FREEMOTION HARNESS?
Both harnesses are designed for activities with a high pulling point, such as canicross/running, biking, and skiing. The Combined harness and the Freemotion harness have the same fundamental design. The Combined harness has built-in reinforced battens around the neck to give extra support. The Combined harness also has attachments for a pulka.
CAN I USE THE ROCK HARNESS FOR PULLING?
Rock harness is a versatile harness for everyday activities with dogs. This harness is not meant for specific pulling-activities such as canicross, skijoring, or bikejoring. If you use your dog for pulling, we recommend one of our pulling harnesses, which are developed for these kinds of activities, for example the Freemotion harness.
HOW DO I LOCK THE ADJUSTABLE CHEST STRAPS?
After initial adjustment for your dog, lock the chest straps by simply threading the end of the strap back through the sliplock.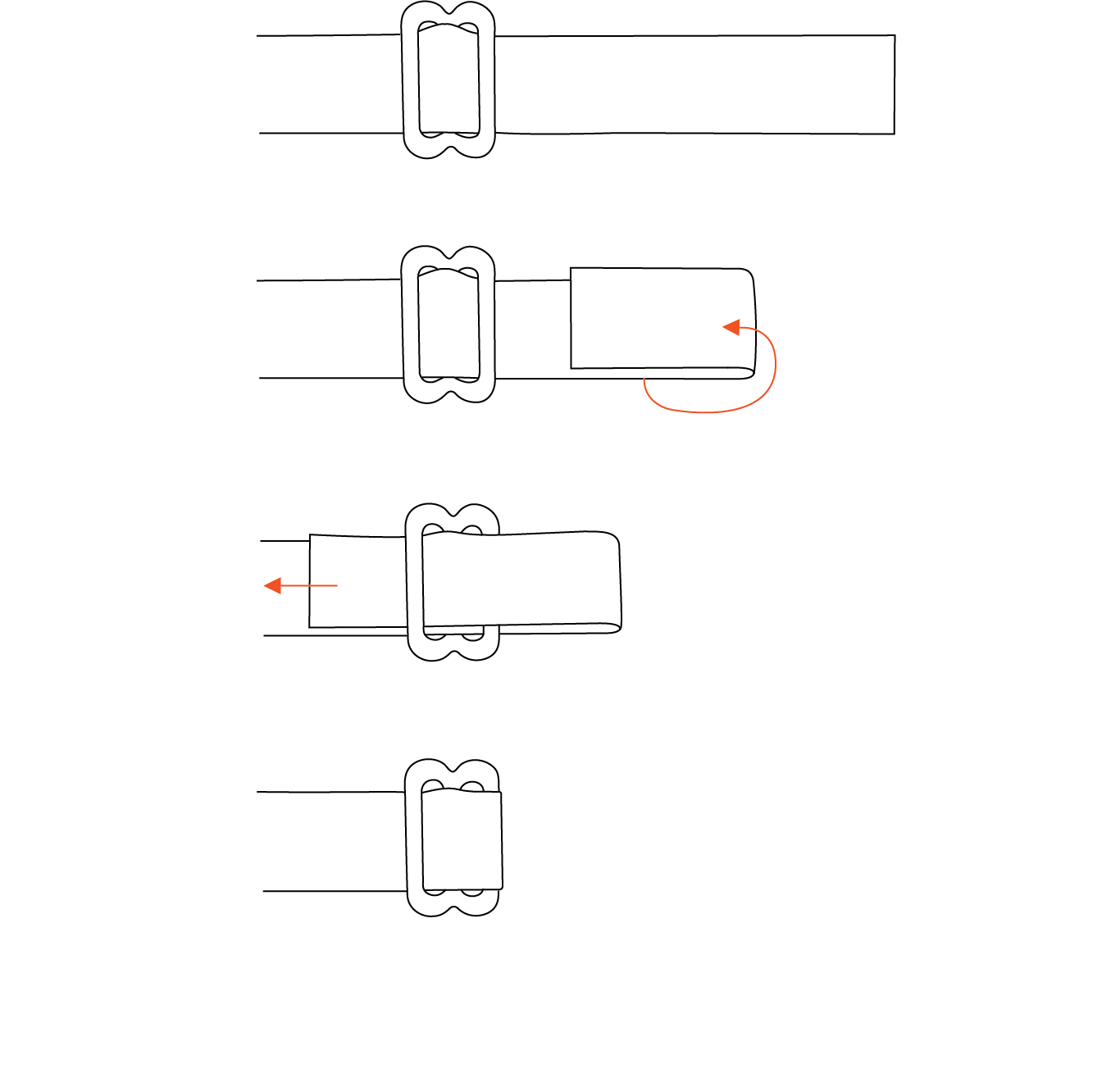 Only logged in customers who have purchased this product may leave a review.